February 6, 2013
Article By William Dorsey.
Contact Us With Your Personal Injury Law Questions.
Many people who are injured in auto accidents worry about taking the proper steps, and avoiding missteps, related to their case. This is a very valid concern, as the things you do, or avoid doing, in the days and weeks after your accident may radically alter the amount of compensation you ultimately receive.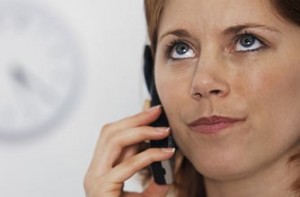 If you are contacted by an insurance company, other than your own, it is important to keep in mind that this insurance company is not a court or an arbitrator, and it is not their job or objective to determine the true amount of your damages. They are a business whose job it is to minimize their payouts. They do not seek a "just" outcome; they seek the most cost-effective outcome for them.
To this end, they may employ wide range of tactics and methods to accomplish this goal. It is important to prepare yourself accordingly. First, you should strongly consider retaining an attorney to represent you. These cases often involve technical knowledge of the law and legal procedure that most lay persons, even bright, educated lay persons, do not have. The insurance company has attorneys with this knowledge and experience. You should seriously contemplate having one, too.
Also, you should avoid talking to the insurance company. This includes that company's adjusters or their lawyers. These people may try to record what you tell them, or twist your words to try to place them in a different context, or give them a different meaning that you did not intend. They may try to persuade you to admit that you were at fault, either partially or fully. They may also try to convince you to sign a written statement, which they may use against you later in court. It is important that you make no statement, or sign any document, at the behest of the insurance company unless your attorney is present, or you have consulted your attorney in advance. Remember, their goal is to minimize their payout, and the point of eliciting these oral or written statements from you is to use them against you later to reduce the value of your case.
Alternately, representatives of the insurance company may try to pressure you into settling your case. They may use a variety of techniques to settle your case for less than it is actually worth. It is important that you avoid this, because once you agree to, and accept, a settlement, the insurance company will also make you sign papers where you relinquish your right to bring future lawsuits against as a result of this accident. That means that, even if you later discover that your injuries are far more serious than you originally thought, you still cannot re-negotiate your settlement or reopen your case. By avoiding entering into an unwise early settlement, you can take time to consult medical professionals, and an attorney, to ensure that you, and your team of experts, have a complete picture of the nature and extent of your injuries, which is vital to determining what settlements you should accept, or reject.
February 6, 2013
Article By William Dorsey.
Contact Us With Your Personal Injury Law Questions.
Often people who are injured due to the negligence, professional misconduct, or other unreasonable actions of others, and who become plaintiffs in civil lawsuits, have limited financial means.  Perhaps the injuries you suffered as a result of another driver's negligence prevent you from working, destroying your ability to provide for yourself and your family. Perhaps a doctor's medical malpractice has harmed you to such an extent that you need 24-hour nursing care, and are unable to care for yourself or your children. In many cases, plaintiffs in civil lawsuits are harmed not only by their injuries, but also by the severe financial hardships those injuries place on the injured person and his/her family.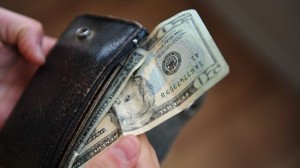 First, it is important to know what options are not available to you. Your lawyer cannot lend money to you. Ethics rules that govern all attorney conduct prevent your lawyer from assisting you in this way. This rule exists to prevent you and your attorney from being in an adversarial position to one another, which could happen if difficulty arose within the lending transaction, and would not be in your best interest. Along these same lines, your attorney cannot pay your medical expenses, for similar reasons. Your lawyer can, however, retain, and pay for, medical experts. These experts, including physicians, can examine you and diagnose you, or otherwise give his/her opinion about your injuries.
One thing your attorney can do to ease your up-front financial burden is to agree to take your case on what's called a "contingency" basis. Attorneys who advertise that "you pay nothing unless we win your case" are offering a contingency arrangement. In this type of arrangement, you pay your lawyer nothing up front to retain him/her, but rather pay him/her a percentage of your recovery at the conclusion of your case. In many contingency arrangements, the percentage differs depending on the point in the legal process that the case resolves. For instance, an attorney working on a contingency fee often collects a smaller percentage if a case settles shortly after the initial filings than if the case settles immediately before trial. This allows you to obtain quality legal representation without spending large up-front sums, such as up-front retainer fees, which are common in other types of cases.
Additionally, a realm of businesses exists to provide money to people who are plaintiffs in pending legal cases. Some of these businesses may pay you money without requiring you to pass a credit check, and may only demand repayment when, and if, you win your case. These businesses typically offer their services to people who are plaintiffs, or are planning to file a complaint in a civil matter, and are represented by an attorney. However, the rates charged by these businesses typically exceed those offered by traditional lenders. Generally, these funding options are resources of last resort, and may not be advisable for you. You may want to consult your attorney before utilizing one of these services.
December 12, 2012
Article By William Dorsey.
Contact Us With Your Personal Injury Law Questions.
In you are injured in an auto accident due to the fault of another driver, you should not accept a check from that at-fault driver or his/her insurance company…at least not immediately.  Instead, you should consult legal counsel first, and take several other steps, before accepting any form of payment for your injuries and property damages. Accepting a check right away may unfortunately result in your receiving only a fraction of the compensation to which you are truly entitled.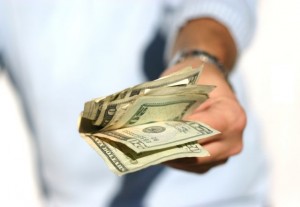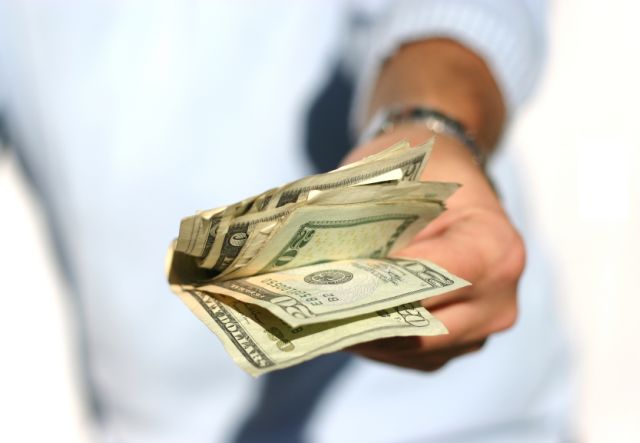 If you are involved in an accident that is clearly the fault of another driver, then that driver or his/her insurance company may send you a check in an attempt to settle the case very quickly. While it may be very appealing to accept the check, avoid dealing with a legal dispute, and put the entire issue behind you, this may not be the best decision. It is important to realize that this check represents only a first offer. If the check comes from an insurance company it is often a low offer, as the insurer is striving to pay as little money as possible.
Before you accept payment of any kind from an at-fault driver or an insurance company other than your own, there are several key steps you should take, in order to ensure that the payment you receive fully compensates you for all of your losses.
The Right Steps
First, you should consult an auto accident attorney. Your attorney can help walk you through what you should do, remind you of the things you should avoid doing, and help you analyze and assess settlement offers from the driver or his/her insurance company.
Another key step to take before accepting such a check is seeking medical attention for your injuries. Not only should you see a doctor, but you should also make sure that you've completed your treatment regimen and your doctor has released you from care, before making any decisions on settlement.
In addition, you need to know what your property losses are. If your car was damaged, you should take it to a reliable auto service provider to get an estimate on repairs. If your vehicle was totaled, consult a reputable resource like Kelly Blue Book or NADA to determine the value of your vehicle. Only after you've completed these steps will you know whether that check sufficiently covers your property losses and all of your medical bills.
It always important to know what exactly that check you've received represents. Any offer of payment from the other driver or his/her insurer also includes a document known as a "release." The release essentially says that, by accepting the check, you waive your right to sue. While you may think the check you've received constitutes only a partial payment, the fine print of the release may say something very different. It is this aspect of the case where your attorney can be an invaluable resource.
Auto insurance companies are experienced at settling cases where their clients have injured other people for as little money as possible. They are sophisticated and knowledgeable in these types of matters. That's why you if you find yourself in this situation you should consult a Florida auto accident attorney, and put a skilled, capable advocate on your side to ensure that you receive full compensation for your losses.
Contact us today for your Personal Injury Consultation
211 North Liberty Street, Jacksonville, Florida 32202 (Duval Co.)
P: 904-346-3883 | F: 904-358-8060 | Email: Dorsey Law Firm
This web site is designed for general information only. The information presented at this site should not be construed to be formal legal advice nor the formation of a lawyer/client relationship.

Dorsey Law Jax © 2019 - All Rights Reserved