The Dorsey Law Firm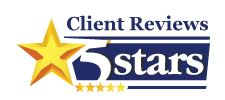 2019-06-18
Miracle Worker!
Mr. Dorsey is a miracle worker!
I was involved in a very contentious divorce. I had hired an expensive well known firm in town, I made a very costly mistake in doing that. That firm failed me. I was distraught over my case, I began to search for new representation.
I read these online reviews about Mr. Dorsey. Literally every review about him was 5 Star, I know why now. Mr. Dorsey saved me, he took the mess the previous attorney made of my case and turned it around to my favor.

I could not believe how Mr. Dorsey took on my ex husband in the deposition and grilled him over his financial misdeeds. Mr. Dorsey was masterful at finding hidden assets.

I can't begin to thank Mr. Dorsey for the outcome of my case. I will now be financially sound because of him. He protected me, kept me informed of my case, returned phone calls, set realistic goals to achieve and was aggressive in representing me.


Suzanne
Need an Attorney? Start Here.