The Dorsey Law Firm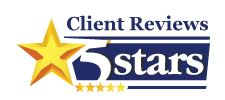 2017-10-05
Trust this Attorney with your Life!!!!
I was involved in a domestic violence situation with my very young children. Mr. Dorsey was able to protect both my children and myself from an abusive situation.
He and his team are a wonderful group of people to have fighting for you nonstop . They truly care about you as a person and not just as another client to pay the bills.
The Dorsey Firm treats you like family and they actually mean it; they prove it through action. There were a lot of difficult challenges in my case and Mr. Dorsey was able to overcome them and get my children back due to not only his 40+ years of experience but also his by his strong willed attitude of absolutely never giving up.
I am extremely thankful to have had him as my attorney in the most unexpected and difficult time of my life; domestic violence against both myself and my children and a divorce. He and his team will lead you in the right direction and make sure that you and your family are okay. They are a loving, caring, and truly devoted team of people. I would highly recommend them to any and everyone!
I cannot express my thanks and gratitude enough to Bill Dorsey and The Dorsey Firm for putting my life back on track. I will forever be grateful to you and your team!

Brandy
Need an Attorney? Start Here.