The Dorsey Law Firm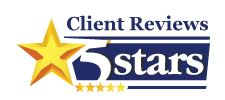 Serious Personal Injury and Wrongful Death in Jacksonville
Helping You Recover From Serious Injuries or Death by Negligence In Florida
The Dorsey Firm helps clients who are injured by the negligence of another in Jacksonville and the surrounding counties of Baker, Clay, St. Johns, and Nassau in northern Florida.
We have the experience and are effective as a trial attorney. Now in practice in Jacksonville for over 37 years.
When personal injury causes you to suffer losses, contact The Dorsey Law Firm. We can help you resolve your case no matter how the injury happened.
Aggressive Representation for Over 35 Years.
Automobile Accidents
Trucking Accidents
Wrongful Death
Slip-and-Falls
Dog Bites
Negligent Security
Other Premises Liability
Defective Products
Put our experience to work for you when you're hurt in northern Florida.
What Can You Recover In A Personal Injury Lawsuit?
Accidents are an unfortunate and expensive reality that can result in costly medical bills, lost time at work, and the possible need to pay for help in caring for yourself or your family while you focus on recovery. If you sustain a serious of permanent injury, you may never be able to work again.
When you are injured due to the negligence of another party, you need the best attorney available. The Dorsey Law Firm does everything possible to make sure you will recover your cost, medical bills, and be fairly compensated for pain and suffering and for the loss of life's enjoyment of activities.
The Dorsey Law Firm can help you negotiate or litigate for the full extent of damages allowed by Florida law. Any loss that you suffered as result of an injury caused by the negligence of a party who owed you a certain measure of safety is a loss you can recover in court.
The value of lost wages
The value of medical expenses, including drugs and therapy
Any future loss of earnings due to the injury
The value of emotional distress, like anxiety or depression
The costs of any care or attention to help you heal
The value of damaged property
Contact our Jacksonville Law Office to learn more about what specifically we may be able to help you recover.
To discuss your personal injury case or to request a consultation at our Jacksonville Law Office, please call us today at (904) 346-3883.  The Dorsey Law Firm has represented clients in front of nearly every judge in Duval, Clay, St. Johns, and Nassau Counties, and has tried cases throughout the entire State of Florida.
Need an Attorney? Start Here.