The Dorsey Law Firm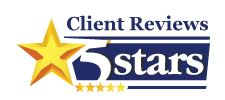 Archive: April 2011
April 21, 2011
The U.S. Department of Transportation (DOT) reports that traffic deaths in 2010 in the country fell to 32,788, the lowest number ever recorded, according to a story in USA Today. The National Highway Traffic Safety Administration (NHTSA) began keeping highway fatality deaths in 1949. The death rate of 1.09 per 100 million miles in 2010 is also the lowest on record. Compared to 2005, when 43,510 deaths were recorded, the latest figure represents a 25 percent drop in traffic fatalities. All of this is happening at a time when Americans are driving more than ever. So what is contributing to safer roads?
More attention is being paid to drunk driving. States have more check points and education efforts appear to be working. More people are wearing seat belts, the most effective safety device in an automobile. There is more enforcement of traffic safety laws, reports the NHTSA.
Florida is part of the five states in Region 4 which had a drop of 3 percent in traffic fatalities from 6,573 deaths in 2009 to 6,375 fatalities in 2010.
Region 1; which encompasses Maine, Vermont, New Hampshire, Massachusetts, Connecticut, and Rhode Island; had the largest drop of 17.7 percent or 1,157 deaths. Region 2; which includes New York, New Jersey, and Pennsylvania; had the lowest decline of 2.4 percent or 3,067 deaths.
Need an Attorney? Start Here.