The Dorsey Law Firm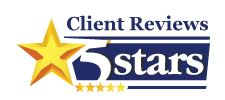 Archive: December 2012
December 12, 2012
Article By William Dorsey.
Contact Us With Your Personal Injury Law Questions.
In you are injured in an auto accident due to the fault of another driver, you should not accept a check from that at-fault driver or his/her insurance company…at least not immediately.  Instead, you should consult legal counsel first, and take several other steps, before accepting any form of payment for your injuries and property damages. Accepting a check right away may unfortunately result in your receiving only a fraction of the compensation to which you are truly entitled.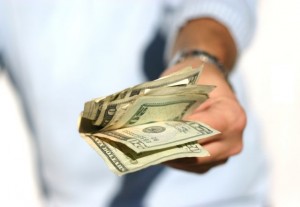 If you are involved in an accident that is clearly the fault of another driver, then that driver or his/her insurance company may send you a check in an attempt to settle the case very quickly. While it may be very appealing to accept the check, avoid dealing with a legal dispute, and put the entire issue behind you, this may not be the best decision. It is important to realize that this check represents only a first offer. If the check comes from an insurance company it is often a low offer, as the insurer is striving to pay as little money as possible.
Before you accept payment of any kind from an at-fault driver or an insurance company other than your own, there are several key steps you should take, in order to ensure that the payment you receive fully compensates you for all of your losses.
The Right Steps
First, you should consult an auto accident attorney. Your attorney can help walk you through what you should do, remind you of the things you should avoid doing, and help you analyze and assess settlement offers from the driver or his/her insurance company.
Another key step to take before accepting such a check is seeking medical attention for your injuries. Not only should you see a doctor, but you should also make sure that you've completed your treatment regimen and your doctor has released you from care, before making any decisions on settlement.
In addition, you need to know what your property losses are. If your car was damaged, you should take it to a reliable auto service provider to get an estimate on repairs. If your vehicle was totaled, consult a reputable resource like Kelly Blue Book or NADA to determine the value of your vehicle. Only after you've completed these steps will you know whether that check sufficiently covers your property losses and all of your medical bills.
It always important to know what exactly that check you've received represents. Any offer of payment from the other driver or his/her insurer also includes a document known as a "release." The release essentially says that, by accepting the check, you waive your right to sue. While you may think the check you've received constitutes only a partial payment, the fine print of the release may say something very different. It is this aspect of the case where your attorney can be an invaluable resource.
Auto insurance companies are experienced at settling cases where their clients have injured other people for as little money as possible. They are sophisticated and knowledgeable in these types of matters. That's why you if you find yourself in this situation you should consult a Florida auto accident attorney, and put a skilled, capable advocate on your side to ensure that you receive full compensation for your losses.
Contact us today for your Personal Injury Consultation
Need an Attorney? Start Here.