The Dorsey Law Firm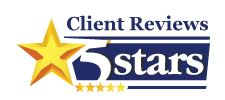 Archive: November 2020
November 20, 2020
When a divorce is inevitable, you will probably face all sorts of questions, such as "What comes after?" and "What will happen to me?" Questions like these will fill your mind, revolving around your well-being now and your future.
That said, one of the most frequently asked questions after a divorce is, "Who owns what? It can involve anything from the real estate you have and the assets you accumulated together even the pets. Some of these assets you may have owned before the marriage, while others you may have acquired afterwards.
In this article, we will tackle this question, mainly focusing on real estate, and help you understand who should own what after the divorce.
Real Estate and Divorce in Florida
Of all the things you may own, real estate may well be the most valuable asset you have. Ownership of real estate is especially common after marriage, where both partners help to purchase a home together.
Unfortunately, when it comes to divorce, dividing real estate presents a severe challenge. That is because, with a divorce, partners typically will no longer stay together in the same property. However, if both want to hold ownership of the real estate, conflicts and problems will arise.
In Florida, real estate, along with other types of assets (and liabilities), are divided in various ways. The Court can leave both parties as equal owners and equally obligated on the mortgage, or if there are children, the Court can award the custodial parent exclusive use of the home but leave the ownership as joint and equal. The Court will also put many other factors into consideration. For instance, they will review the incomes of both parties, what needs both parties may have, how many children are present in the marriage, and so on. The list can go on and on, depending on the case. Regardless, the court will carefully consider these various aspects to ensure a fair division.
There are some cases where the court, doing their best to create a fair and equal division of post-marital assets, will maintain discretion over what will happen in the end. For example, if you have children, the court would do whatever it takes to ensure your children will enjoy a life of safety and consistency. In such a case, the parent whop has custody of the children gets possession of the home to take care of their kids.
However, such a solution will only be possible if the youngest child has not yet graduated from high school. Beyond this timeframe, the home will likely be sold, and the money earned will be divided between both parents.
That said, selling the property will ultimately depend on both partners and how they come into agreement. For example, if both parties agree to selling the home and dividing the money, that will be the likeliest scenario. Both parties can also agree to give ownership of the house to one parent along with the responsibility to pay the debt on the home.
Conclusion
Divorce can be a trying time for any family. With so many challenges to overcome, one can easily be overwhelmed with the things they have to do, not to mention the emotional hurdles they need to tackle as well.
Division of property and any other assets or liabilities can be extremely complex, taking weeks, months or even years to settle. To ensure that you enjoy a smooth and fair divorce proceeding, we always recommend working with an expert divorce attorney. They will guide you through the different aspects of the divorce to help you understand what is going on, what will happen, and what you can do to reach a fair decision.
We offer attorney services for divorce, criminal, DUI and more. If you are looking for a divorce lawyer in Jacksonville, contact us today.
November 16, 2020
A divorce is always a troublesome event for any family that has to go through it. While some go through it relatively smoothly, others face trouble—sometimes even facing threats and fights before the divorce is finalized.
If you are thinking about going through a divorce, you may have plenty of questions in your mind. For example, you might be wondering how many assets you will be able to keep, whether it be a fifty-fifty split or whatever it is that is agreed to. This is one of the common questions that is repeatedly asked by individuals facing a divorce—and for a good reason too.
In this article, we will tackle as many questions as possible to help you decide once and for all if you want to go through with a divorce.
1. How long does a divorce take?
There is no set time as to how long a divorce procedure will take to complete. After all, many factors can shorten or lengthen the entire process.
Generally speaking, an uncontested divorce will be completed much faster, finishing in as quickly as three months or less. "Uncontested" means that both parties are quick to agree to circumstances, making the procedure finish quicker. On the other hand, contested divorce takes a lot more time because one or both parties disagree. In this case, it can take several months or even longer, depending on how long it takes for the parties to finally resolve the divorce.
2. How many assets am I entitled to?
In many cases, assets and liabilities will be divided equally to you and your former spouse. However, there are still factors that can change this number. For example, only marital property, which are assets accumulated during the marriage, will be distributed. Pre-marital items, assets accumulated before marriage, will be generally awarded to their respective owners.
3. How will child support be calculated?
Many factors will be considered when calculating child support from both parents. This can include the individuals' income, health insurance and day care costs, and how many overnights a parent spends with the children. There is no fixed number, so expect to run through plenty of calculations to find the right number.
4. How long can the children stay with either parent?
In many cases, the time spent with both parents can be equal, meaning fifty-fifty. However, various factors will be considered to play a role in how long a child will stay with either parent. Some factors brought by the law or even the judge's discretion can affect the outcome of the case.
Conclusion
Divorce is time-consuming, expensive, and draining for anyone and everyone that is affected by it. It is something that, unfortunately, happens too often.
If you are dealing with a toxic relationship, a divorce might be the answer to your problem. That being said, do take the time and effort to fix things up first, whether to talk things out with your spouse or find help. If nothing improves, we hope we have answered the questions above to help you finally decide whether you want to go through with a divorce.
The Dorsey Law Firm offers top Jacksonville family law attorneys to help individuals gain a fair and just divorce trial that benefits both them and their spouses. If you are looking for professional and reliable lawyers to help you through with your divorce, contact us today!
November 6, 2020
The COVID-19 pandemic continues to leave a lasting impact on people's lives worldwide, affecting employment, finances, health, and even legal cases. Divorce proceedings, in particular, have taken a back seat, as the nature of these were considered as non-urgent—meaning many of such cases were deemed to wait till the pandemic eased up.
With things moving towards normalcy, newly divorced couples are now finding a way to fit the entire situation to make ends meet. However, separated couples figuring out how to pay for child support and alimony are struggling because of the onslaught of the coronavirus. Adding to that are their other financial problems, like paying for their insurance, loans, rent, and other dues.
Luckily, if you're living in Florida, you may request a motion for temporary relief based on your financial condition. Keep reading below to find out more about it. 
Types Of Motions For Temporary Relief
For people who are going through a divorce, either party may file a motion for temporary relief to obtain child support, alimony, visitation and attorney's fees until the proceedings are settled. The Court can file the following temporary motions:
Motion For Temporary Child Custody
A motion for child custody grants you the power to gain temporary custody or visitation given your situation during your divorce settlement.
Motion For Temporary Child Support
You can file for a motion for child support to aid your child's finances temporarily and pay for their basic needs and expenses.
Motion For Temporary Alimony
You can seek to obtain a motion for alimony to cover your alimony payments. The court has the power to grant you temporary relief if you are in a challenging financial situation.
Motion For A Restraining Order
A motion is granted by the court to prevent your ex-spouse from coming close to you, mainly if they are abusing you. Due to their aggressive and unnecessary behavior, you can get a motion for a restraining order.
Motion To Remove Children
If your ex-spouse is threatening you regarding taking away your children, you can ask for a motion to stop them from doing what they want without your consent.
Motion For Exclusive Use Of Marital Home
A motion for the exclusive use of your marital home grants you the legal authority to stay and live in your home while the divorce case is on-going.
Motion To Freeze Assets
You can acquire a motion to stop your ex-spouse from taking over any marital asset and prevent them from either selling them off or keeping them for their own benefit. These include bank accounts and investments.
Motion For Attorney's Fees and Costs
Filing For A Motion For Temporary Relief
To be granted a motion for temporary relief, you must follow some specific procedures.
To start with, our law firm will need to accomplish a motion describing your situation and why you should be given temporary relief. It will be necessary for you to includ all private information regarding your finances and fill out a financial affidavit. You will also need to give the other party your monetary documents to indicate you're telling the truth.
We will accomplish a proof of service document. We will submit this together with the rest of the evidence that proves you provided the motion for temporary relief to the other involved party. Doing all the necessary steps will improve your chances of obtaining a motion for temporary relief.
Conclusion
If you qualify for any of the types of motions for temporary relief listed above, then we can file for a motion and wait for the court to grant you temporary relief. Such motions will help you during one of the most challenging moments of your life and guide you in going through your divorce proceedings in peace.
Are you looking for an experienced family lawyer in Jacksonville to help manage your divorce? The Dorsey Law Firm is committed to providing our clients with legal assistance regarding family law, criminal law, and personal injury. Get in touch with us today to schedule an appointment!
Need an Attorney? Start Here.