The Dorsey Law Firm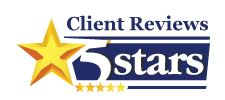 February 28, 2019
The United States has the sixth highest divorce rate in the world – although dropping, that is a significant rate. In the state of Florida, all that is necessary for a divorce is to prove that the marriage is irretrievably broken. The divorce process isn't cheap, so more people have opted to self-represent and file for divorce without a lawyer. However, if there are children, assets, financial concerns, and disagreements in your marriage, it is probably in a married couple's best interest to hire an attorney and get representation from a professional. The divorce process isn't always easy to navigate – there's a lot of paperwork, filings, and dates to remember. A divorce attorney's job is to help make everything clear and easy-to-understand for the client while representing them to get them the best deal possible through the divorce process. As a Jacksonville divorce attorney, with more than 35 years of experience in the state of Florida, our team at Dorsey Law Firm wanted to share a few reasons why hiring an attorney for your divorce proceedings is your best bet.
Why Should I Hire a Divorce Attorney?
Divorce attorneys are experts – The average person doesn't know much (or anything) about marital or family law, especially when laws can change year to year. Some divorces are more complicated than others and attorneys know how to sort everything out and put a case together. Attorneys know what to present to the judge and how to prepare thoroughly and correctly for a case and trial.
Divorce attorneys know all scenarios – When you meet with an attorney, he/she will discuss your options and possible outcomes depending on your unique situation (assets, children, savings, debt, etc.) Due to experience, an attorney will let the client know whether he/she should fight, counter, or settle. Divorce attorneys will suggest things clients often didn't know existed.
Divorce attorneys know the paperwork – From experience, a divorce attorney knows what documents are needed to be filed and presented. He/she knows what information cannot be left out or overlooked, which could lead to a judge not ruling in the client's favor. This attorney knows how to craft and collect information and paperwork, so the judge views his/her client favorably.
Divorce attorneys know deadlines – They know when certain items are due, and make their clients stick to a timeline, so the court does not delay a ruling.
Divorce attorneys see the big picture – Unlike either party in the couple, the attorney isn't emotionally involved in the divorce. He/she can help his client not dwell on little things and keep their eye on their goals. The attorney is fighting for his/her client with a level head. Being a third party, an attorney also offers objective advice and help.
Divorce attorneys can help clients reduce stress – When people use an attorney, he/she does not need to worry about focusing on paperwork, logistics, legal terms, dates, etc. He/she can focus and spend time on life changes post-divorce.
Looking for a Divorce Lawyer in Jacksonville, FL?
Divorce attorneys are there to help people save time, lessen stress, and increase their odds at a favorable outcome. Divorce attorneys know the law and keep a clear head during this emotional time for the couple. A lawyer can help a client make better decisions for their future. Many couples are grateful for a lawyer who can guide them through the process – this is far less overwhelming. By hiring a divorce attorney, you're laying the groundwork for a better result, especially if your divorce is complicated. William J. Dorsey founded the Dorsey Law Firm in 1975 and has practiced family law and tried numerous trials throughout Florida in state and federal courts. Dorsey and his team work with clients every step of the divorce process. To request your in-person consultation at The Dorsey Law Firm's Jacksonville Law Office, call 904-346-3883 or click our Jacksonville Divorce Attorney page for more information.
February 11, 2019
February is the month where love is in their air, but it can also be an emotionally difficult time for others, especially when going through a lengthy or contentious divorce.
Our firm represents clients on a wide range of family law issues. One of the things that we hear most, and fight extremely hard to secure for our clients out the outset of a case, is a sense that things will be alright during the holiday time period. Oftentimes children are involved as well, and it may require advance negotiations or even judicial intervention to make sure that our clients are ensured quality time with their children during the holidays. A parent who has a tradition to take his or her child somewhere special, maybe to a dance or dinner, isn't going to want to miss out on that moment, not only for themselves but also because of the child's excitement and expectations. This is where we really dig in to make sure those irreplaceable memories aren't missed out on during the progress of a case.
Our clients need to know that they can count on us to be there in exactly these type of situations, and we take pride in knowing that the personal relationship we have with our clients allows us to know exactly what we need to do so our firm can help. We hope that all of our clients have a wonderful Valentines Day. And you can expect us to be there along the way to make sure that happens.
February 13, 2013
Article By: William Dorsey
Contact Us With Your Paternity and Family Law Questions.
When a child is born as a result of a marital union, the law presumes that the husband is the child's father and grants the husband parental rights accordingly. If you and your child's mother are not married, you may possess certain rights under the law, depending on your situation.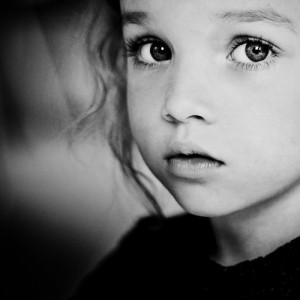 Until legal paternity is established, you have no rights.
Under Florida law, if a child is born out of wedlock, the mother is the sole "natural guardian" until a legal determination of paternity occurs. Neither your biological relationship with your child, nor the closeness of your relationship with the mother, will alone establish your paternity.  You have no legal relationship to the child.  You may not be noticed of an action by the mother to terminate your parental rights and place the child for adoption unless you register with the Florida Putative Father Registry nor can you contest any custody matters regarding the child.
Multiple avenues exist for establishing paternity.
The simplest opportunity for ensuring that legal paternity is established occurs at birth. At the hospital, when the child is born, you and the mother can sign a Form DH-511 "Paternity Acknowledgment." Both of you have to sign before either two witnesses or a notary. When you do this, your name appears on the child's birth certificate and your child has a legal father right from birth.
You and the child's mother can acknowledge paternity after the birth by completing a Form DH-432 "Acknowledgement of Paternity." Again, both of you must sign and must do so before two witnesses or a notary. The Department of Vital Statistics will amend the child's birth certificate to add your name as the father.
Another option is what's called "legitimation," which involves you and the mother marrying and updating the birth record through the Office of Vital Statistics. This involves completing Form DH-432 and submitting the completed form, along with a copy of your marriage certificate, to the Office of Vital Statistics.
Alternately, paternity may be established through genetic testing. The Florida Office of Child Support can assist with accomplishing this. Utilizing this avenue has the advantages of allowing you to avoid going to court, and avoid paying for the test. Using a DNA sample from the inside of the cheek of each of: you, the mother, and the child, the laboratory determines if you are the father. If the test identifies you as the father, the Office of Child Support issues an Administrative Order of Paternity, which has the same legal effect as a court order.
A court may also establish paternity. Typically, courts are involved if either the mother or the alleged father contests paternity. If both the mother and alleged father agree regarding paternity, the two may sign a consent order which, once adopted by court, establishes paternity. Once you're established, by any of these means, as the legal father of the child, you receive all the same rights as if you and the child's mother were married when the child was born, such as petitioning for custody of the child. You also take on all the responsibilities of parentage.
Contact us today for help with the process to be the legitimate father of your child.
Need an Attorney? Start Here.