The Dorsey Law Firm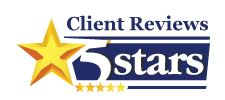 Client Reviews and Testimonials for Jacksonville Attorney Bill Dorsey:
Having tried well into the multiple hundreds of cases, Mr. Dorsey has represented clients in front of nearly every judge is Duval, Clay, St. Johns, and Nassau Counties, and has tried cases throughout the entire State of Florida. He prides himself on his reputation as a creative and aggressive attorney who knows when to push at trial and when to navigate through negotiations.
2018-08-15
Getting Custody of My Granddaughter
We came to Mr. Dorsey with a very tough case. After working with him, Lindsey and Susan and almost 3 years. I and my son are so grateful for all they have done for us.
Always Cheryl and Daniel.

Cheryl and Daniel
2018-07-19
Best Divorce Attorney
Mr. Dorsey is the absolute best divorce attorney. I had a messy divorce with an ex who tried to play games and use settlement discussions as an agreement. It truly wasn't an agreement and thanks to Mr. Dorsey, he proved it wasn't an agreement. My ex played many games but with the help of Mr Dorsey, he didn't win the game! The whole process was a mess but I came ahead in many ways thanks to Mr Dorsey and his girls.

After mediation was a fight with my ex, and Mr Dorsey continued to do what was best for me and my daughter, he won't give up on his client. Mr. Dorsey is an honest attorney who doesn't promise you the world, like many. He knows the laws and tells you how it is!! He will listen and fight for what he believes is in the best interest of his client. He will work many hours, provide case law which proves what he/his client are fighting for.. I live miles away from my family and I felt like he acted like any father would for their daughter, I'm sure he would treat a man the same. His staff is also wonderful, they are on the ball!! I left their office today with hugs. They are like family!

Stacy T
2017-10-27
Best Ever
Outstanding law firm. Mr Dorsey and staff are without a doubt the best ever. Super team. Job well done. Very much appreciated.

Michael Mcclennon Sr
2017-10-05
Trust this Attorney with your Life!!!!
I was involved in a domestic violence situation with my very young children. Mr. Dorsey was able to protect both my children and myself from an abusive situation.
He and his team are a wonderful group of people to have fighting for you nonstop . They truly care about you as a person and not just as another client to pay the bills.
The Dorsey Firm treats you like family and they actually mean it; they prove it through action. There were a lot of difficult challenges in my case and Mr. Dorsey was able to overcome them and get my children back due to not only his 40+ years of experience but also his by his strong willed attitude of absolutely never giving up.
I am extremely thankful to have had him as my attorney in the most unexpected and difficult time of my life; domestic violence against both myself and my children and a divorce. He and his team will lead you in the right direction and make sure that you and your family are okay. They are a loving, caring, and truly devoted team of people. I would highly recommend them to any and everyone!
I cannot express my thanks and gratitude enough to Bill Dorsey and The Dorsey Firm for putting my life back on track. I will forever be grateful to you and your team!

Brandy
2017-07-18
The Best and Most Experienced in The Business
Mr. Dorsey took a mess another attorney made and fixed it. He handled my case with such professionalism. A seasoned attorney, he guided me with such wisdom and kindness, yet the knowledge that a loving father and a man of many years experience could handle. He took the time to explain in great detail every step of the legal process from beginning to end and stayed with me every step of the way. He returned every call and talked to me about every question I had no matter how menial it seemed. His advice was invaluable, and with his negotiation skills and wisdom at the helm, I felt like it all came to a fair and peaceful conclusion, even though this is one of the hardest things you'll ever go through in your life. With Bill Dorsey on your side you need not worry. He takes care of your fight with a kind heart but strong head. I truly felt like he had my best interest at heart and looked after my children and I. Thank you Mr. Dorsey!

Kim
2017-07-11
Criminal Defense , Divorce
Bill represented me on (2) separate occasions. Each time , my former wife falsely accused me of domestic violence, had me arrested, obtained an injunction for protection against domestic violence , and filed for divorce , keeping me from having any contact with my (3) three children . Bill fought for my rights and and both times, successfully had the criminal charges dismissed, the injunctions for protection against domestic violence dismissed, and finally, settled the divorce case, giving me liberal and frequent time with my children . Today, I have timesharing with my children at least equal if not more than my former wife. I could not have been better represented during one of some of the worst times of my life. It meant, more than anything, to have a fighter like Bill on my side. We have become good friends and I refer to clients and friends to Bill for representation. Bill has my highest regard as a attorney and a friend.

~Tim

Tim
2017-07-05
Very Pleased
I was referred to Mr.Dorsey and very pleased with his knowledge of the law and his negotiation skills. If you want the Best of the Best, get Bill Dorsey to represent you!

Sonya F.
2017-06-25
Great Job and Very Knowledgable
Mr. Dorsey, took my case to help me protect my teen daughter from having to spend the night with her dad. Mr. Dorsey not only helped me get some child support owed, he also ensured my daughter's voice was heard. Mr. Dorsey knows the court system, he knows the laws and finds cases to make his point. It was well worth the money spent !

Angie
2016-12-05
Most Respected and Most Knowledgeable
My husband and I were referred to Bill by some very trusted sources. We brought to him our complicated situation that left my family in a scary and uncertain perdicament involving my ex-husband and the time-sharing of our son. He was extremely straight-forward about our options and what the possible outcomes were. He brought us in before every appearance to prepare us so we were never caught off-guard. Whenever we were in a room with other legal professionals, it was obvious that he was the most respected and most knowledgeable. Going into mediation, he promised us that he would protect the best interest of our son and he certainly did. We left mediation feeling like we were put into a win/win situation. His negotiating skills were excellent and he refused to let us be taken advantage of. His office staff is very professional and kind, and they were always very prompt with documentation and responses. I will always go back to Bill for any legal matters, and always refer my friends and family to him.

Sarah Krzaczkowski
2016-12-05
More Than Five Stars
If I could, I would give Mr. Dorsey more than five stars. From the moment I waked into his law office I felt like I was in good hands. I had several scary factors in my case, and Mr. Dorsey assured all of my fears. He is a very knowledgeable man. The staff was always so friendly and knew me by name. I was so surprised at how quickly my divorce and custody case was handled. Mr. Dorsey and his staff members went above and beyond to make sure that I got everything and more from my service. All of the staff members were very quick to respond to my emails and phone calls, and always made sure to keep me updated on my case. I will recommend him to anyone in need of a lawyer that, in Mr. Dorsey's words "Knows what he is doing". I cannot thank the Dorsey Law Office enough for the outcome of my case. I can rest easy knowing that I was in good hands.

Kristian Cano
Need an Attorney? Start Here.