The Dorsey Law Firm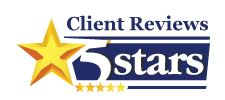 May 30, 2012
Article By: William Dorsey
Contact Us With Your Divorce Questions.
Today it seems like many people live on their cellular phones.  According to CTIA The Wireless Association, 302.9 million people in the U.S. (over 96% of the population) own a cell phone.
As cellular and smart phones become more sophisticated and keep us more "connected," they also leave a digital trail that can be used in a divorce.  This includes records of text messages, emails, and call histories.  This digital trail provides an often detailed record of what the person was doing, planning and thinking at any given moment.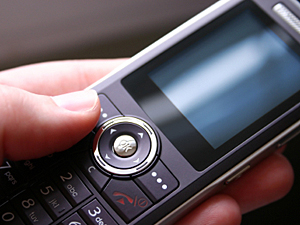 Even though it may seem like an invasion of privacy, evidence taken from a cell phone is permitted in most divorce proceedings, and the trend to use cell phone evidence is increasing. A survey by the American Academy of Matrimonial Lawyers (AAML) found that 92% of attorneys reported a rise in the use of evidence taken from a cellular phone and 94% of attorneys reported an increase in the use of text messages as evidence.
Evidence taken from a cellular phone is often used to prove adultery, dissipation of marital assets, and other problematic behavior in a divorce proceeding.
Florida is a no fault state for divorce purposes.  This means that either party may ask for a divorce without having to prove that the other party committed adultery or was at fault in any other way.  However, text messages and other cell phone evidence that shows proof of adultery and squandering of marital assets can be used as evidence in many other ways.
For one thing, evidence of adultery may have an impact on the court's opinion of the spouse's "moral fitness" for child custody purposes.  In these cases, text messages, emails, and calls to a non-marital partner or the other spouse may be used as evidence that the adultery is likely to have a negative impact on the child.  If the court agrees, a parent's custody and visitation may be limited. If the court agrees, a parent's timesharing with the children may be limited
Additionally, text and other cell phone evidence of any other activity that may pertain to the parent's moral fitness will be considered.  For example, evidence of gambling, drinking, or other questionable activity may be used against a parent during child custody proceedings.  Evidence of threats made to the other parent via cell phone are always relevant.
Evidence of adultery on a cell phone may have an impact on division of marital property and debts.  Being an equitable distribution state, in Florida marital assets and debt are usually divided evenly upon divorce.  However, a spouse may overcome the presumption of equitable distribution by showing evidence that a spouse intentionally wasted or dissipated marital assets.
A judge will consider cell phone evidence of gifts, trips, rent and other expenses for a non-marital partner when awarding each partner their share of the assets and debts.  Accordingly, a cheating spouse's share of the assets may be reduced or their share of the debt may be increased to compensate the other spouse for the waste of marital assets.
Jacksonville divorce attorneys agree that preserving text messages may be difficult.  If a client thinks that a particular piece of cell phone evidence may be useful in future litigation, the client should not rely on the cell phone company to keep records of text messages or emails.  It is often the case that most cell phone companies do not keep this type of records.  It is recommended that clients preserve important text messages by saving them on their telephones and either taking a photocopy or digital photograph of the incriminating text message.
If you are contemplating divorce, it is important to contact an experienced Jacksonville divorce attorney to discuss your rights.
Need an Attorney? Start Here.