The Dorsey Law Firm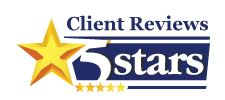 February 13, 2013
Article By: William Dorsey
Contact Us With Your Divorce and Alimony Law Questions.
The terms of alimony payments from a husband to his wife, in a divorce proceeding, may be arrived at through two ways. Either you and your ex-spouse agreed to an amount and term (duration) of alimony, or the court decided how much you will receive and for how long. Either way, the terms of alimony are included as part of the final order of divorce. This means that your ex-spouse is legally bound to keep making his alimony payments to you until the term expires (in cases of limited-duration alimony,) or until a court modifies the terms of alimony to relieve him of his obligation to pay.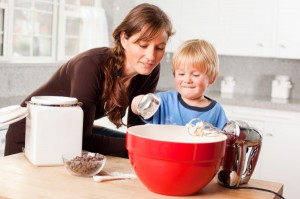 If your ex-spouse is not paying, your primary option, assuming you cannot resolve the impasse between yourselves, is to return to court. An ex-spouse entitled to receive alimony, but not receiving his/her payments, may ask a court to hold their ex-spouse in contempt of court, or request that the court order the ex-spouse to show cause why he/she should not be held in contempt.
Courts typically hold a hearing to determine if a contempt citation is appropriate. At the hearing, you have the burden of proving to the court that a valid alimony award order exists and that your ex-spouse is not compliant with that order. Once you successfully make this showing, the court will require your ex-spouse to try to show why he/she should not be held in contempt of court. If the court finds your ex-spouse in contempt, it has a wide range of options, including incarcerating your ex-spouse as punishment. If the court jails your ex-spouse for civil contempt, the judge will decide on an amount which, if ex-spouse pays, will "purge" his contempt and get him out of jail. The court also may find your ex-spouse in indirect criminal contempt and issue a jail term without a "purge amount." For this punishment, though, the court must find that he/she had the money to pay the alimony but willfully or intentionally chose not to pay.
Less extreme means also exist. The court may suspend your ex-spouse's driver's license and/or any professional licenses he/she may hold (such as a medical license, law license or insurance license.) If the court decides your ex-spouse lacks sufficient assets to pay his past-due alimony, but your ex-spouse is employed, the court may order his/her employer to garnish his/her wages. Other tools include denying your ex-spouse a passport, ordering offsets against his/her federal and state tax refunds, and attachment and garnishment of his/her financial accounts, which includes his/her IRAs.
Furthermore, you may ask the court to reduce the back-owed alimony to a money judgment. Once the court grants this request, you may file the judgment in any county where your ex-spouse owns property. This creates a judgment lien against the property, and your ex-spouse cannot sell or transfer that property until he/she pays the alimony debt. You can also seek a writ of execution. This allows a sheriff to seize property your ex-spouse owns in that county and sell it at a sheriff's sale, with you receiving the proceeds from the sale.
Contact us today for your Alimony or Divorce Consultation
Need an Attorney? Start Here.