The Dorsey Law Firm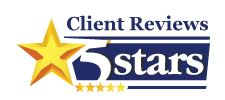 March 30, 2020
As many people know, divorce isn't typically a simple or cheap process. There are different routes spouses can take to make the process less expensive and difficult, but many people don't know this. 
In fact, most people don't know a lot about divorce or the divorce process, and why should they? If you have never been through a divorce process, it makes sense that you wouldn't know much about the legal processes.
At Dorsey Law Firm, we wanted to share some tips, advice, and thoughts that most family lawyers and/or divorce lawyers are thinking and want their clients and future clients to know. We hope by sharing these tips, the divorce process can go more smoothly for you as you navigate these issues with your attorney, so he or she can serve you better. 
Your attorney isn't your therapist

– Some attorneys are willing to listen to their clients' problems, but they are not equipped, trained, or educated with the proper skills to help you through your emotions during a divorce. An attorney is there to help you with financials, custody, assets, and other legal matters, but not emotions. Divorce can be hard and it's best for you to talk to a therapist or friends and family. Plus, if you spend more time with your attorney venting your problems, your attorney bills will start to rack up! 

Do your best to be organized and prepared

–  If you come prepared and organized with all paperwork and information, it will save your attorney time and you, money. You don't want to pay your attorney to sort through paperwork unnecessarily. Try to put all your documents in chronological order, and even type up a summary of everything you've included. An attorney will be able to help you more, if you give him or her everything needed. 

Be honest

– You need to give your attorney all the facts, or else they won't be able to do their job properly. Try not to minimize, exaggerate, or be selective with what you share with the attorney. With all the facts, your attorney can work towards getting you the best results with no surprises for them or you along the way. Also, attorneys have heard it all, so don't be worried about embarrassing yourself if the details are important to the case. The attorney isn't judging you; they just need all information revealed to them.

Ask for clarity

–

 

Your attorney knows you're not a legal expert or lawyer, so they do not expect you to know everything about the divorce process. If you're lost or confused, speak up. Ask for clarification. You want to be on the same page as your attorney, or you won't succeed. 

Speak up about what you want

 – Let your attorney know what your goal is with this divorce; whether it's to keep a certain asset or get full custody of your children. You want to "win" things in the cases that you truly want and can handle physically, mentally, emotionally, and financially. 
Need a Divorce Lawyer in Jacksonville, FL?
This may be your first divorce, but it's not ours.  By keeping the above tips in mind, the divorce process will go more smoothly for you. 
William J. Dorsey is a divorce attorney and understands each divorce case is unique. Getting through the divorce process isn't easy, but it can be made a lot easier by working with a skilled attorney. 
As a Jacksonville divorce attorney,  with more than 35 years of experience in the state of Florida, Dorsey knows Florida divorce law and how to apply it to get his clients the best possible outcome, all while guiding them through the entire process. 
If you are considering divorce, our team would be happy to help you learn more about the divorce process in Florida.  By hiring a divorce attorney, you're laying the groundwork for a better result, especially if your divorce is complicated. 
William J. Dorsey founded the Dorsey Law Firm in 1975 and has practiced family law and tried numerous trials throughout Florida in state and federal courts. 
 To request your in-person consultation at The Dorsey Law Firm's Jacksonville Law Office or if you have any questions,  call 904-346-3883 or click our Jacksonville Divorce Attorney page for more information. 
Need an Attorney? Start Here.