The Dorsey Law Firm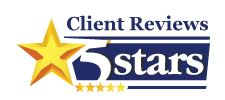 August 17, 2020
Divorce is a monumental moment in many couples' and families' lives. It can completely change the family dynamic, finances, and brings out a lot of emotions and anxiety. It is difficult and challenging, but often necessary.  
A divorce is a life change and a life loss. Post-divorce, it can take time to adjust to the new changes, whether good or bad.  
As a divorce attorney, I've worked with many different individuals handling their divorce and family law cases. Each person handles, processes, and copes with divorce in a different way. For this article, I wanted to share some tips and steps of ways to adjust to life and move on after going through a divorce.  
Seek out help – Whether you find a therapist, join a support group or reach out to friends or family, you are creating a space for you to seek comfort and support from third parties. You can rely on these people to help you feel more stable and process things during your transition from a married person to a newly divorced individual.  

Find Yourself – You are no longer part of a couple, which means this is a great time to redefine yourself or just figure out who you are now in your life.  Find ways to meet new people. Seek out interesting activities or hobbies. Start exercising. Cook at home. Explore new places. By doing these things, you can help form a new identity for yourself as an individual outside of your ex-partner.  

Learn how to be a single parent – If there are children involved in your divorce, they are affected by the divorce, as well. At this time, you must learn what it means to be a single parent. Don't be afraid to ask for help or look for more support as you navigate raising children by yourself.

After the divorce, your life, your ex-partner's life, and your children's lives will continue to change. During the divorce proceedings, parties are given terms to abide by in terms of spousal support, parenting plans, child support, visitation, custody, etc. 
However, life changes and post-divorce modifications are possible in some circumstances. Children's needs change over time. Financial need may change. A long-term disability may occur. A job may be lost. No court order is permanent, so our law firm can also help you adjust to life after divorce in changing circumstances.  
Need a Divorce Lawyer in Jacksonville, FL?
Remember, don't be afraid to ask for help after your divorce, whether from a friend, family member, therapist, fellow divorced people, or a divorce attorney. The adjustment process post-divorce will take time. Everyone adjusts at a different speed. Keep moving forward.  
If you are considering or divorce or need help changing your divorce court order, talk to an experienced family law attorney.  
William J. Dorsey is a divorce attorney and understands each divorce case is unique. Give us a call and we can help you through the entire divorced process.  
As a Jacksonville Law Firm, with more than 45 years of experience in the state of Florida, Dorsey Law Firm knows Florida divorce law and how to apply it to get their clients the best possible outcome. Dorsey Law Firm guides their clients through the entire process.  
If you are considering divorce, our team would be happy to help you learn more about the divorce process in Florida.  By hiring a divorce attorney, you're laying the groundwork for a better result, especially if your divorce is complicated.  
William J. Dorsey founded the Dorsey Law Firm in 1975 and has practiced family law and tried numerous trials throughout Florida in state and federal courts. To request your in-person consultation at The Dorsey Law Firm's Jacksonville Law Office or if you have any questions, call 904-346-3883 or click our Jacksonville Divorce Attorney page for more information.
Need an Attorney? Start Here.