The Dorsey Law Firm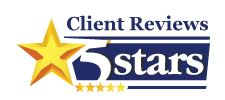 January 30, 2012
Article By: William Dorsey
Contact Us With Your Divorce Law Questions.
Find Hidden Assets
Frustratingly, sometimes spouses hide assets during divorce proceedings.  In order to negotiate a fair marital property settlement, alimony, and child support, all assets and income must be disclosed.  If you suspect that your spouse may be hiding assets or income, follow these 7 steps to finding them.
1.  Consult with a qualified divorce attorney.
Don't take advice from well-meaning family, friends, and neighbors.  Unfortunately, there is much misinformation that gets passed around and could negatively affect your legal rights, life-style, and bottom line and that of your children.
2.  Identify marital assets.
If your spouse received an inheritance or a gift during your marriage and kept those assets separate, they are, likely, not marital assets; however, most everything else would be, unless you've both agreed otherwise in a prenuptial or marital agreement.
3.  Look for assets that are commonly hidden by unscrupulous spouses.
In our practice, these are the assets and income that spouses commonly attempt to hide.  Often, a forensic accountant is used to find identify and find these assets, but there's a lot you can do to help.
Look for:
Real Estate Rents
Pending Tax Refunds
Tax Overpayments, Credits, or Carryovers
Retirement Accounts and Retirement Plan Distributions
Bonds in Name of "Bearer"
Bank or Investment Accounts in Child, Friend, Family Member, or Business Partner's Name
Payments to Child, Friend, Family Member, or Business Partner's Name
Debt Repayments to Child, Friend, Family Member, or Business Partner's Name
Big gifts to Child, Friend, Family Member, or Business Partner's Name
Cash and/or Travelers' Checks in Safe or Safe Deposit Box
Skimming from Business
Delayed Raise, Stock Option, or Bonus
Delayed Closing of Lucrative Contract
Time Shares
Hidden Art, Jewelry, Antiques, and Other Collections
Foreign Trusts
4.   Check Your Credit Report.
You can get your credit report free from each of the three credit reporting agencies (Experian, Transunion, and Equifax.)  You're entitled to one free report each year, plus an additional report within 60 days of being denied credit (because of your credit report.)  However, even if you have to pay, it's both inexpensive and worth it.
5.  Gather Financial Documents
If you can gather financial documents before you separate, all the better; you're likely to have more access at that time.  Collect whatever you can such as (old and new) income tax returns, credit reports, accountant work papers, loan applications, bank statements, investment statements, credit card receipts and statements, ATM statements, pay stubs, and financial statements.  You have a right to compensation information from your spouse's human resource department.
6.  Search Public Records
Conduct an online search of public records such as county real estate records and Intelius.com.  In addition, Google your spouse's name.
7.  Consider Who May Be Helping Your Spouse Hide Assets
Think about friends, family, business partners, secretaries, and assistants who may help hide assets.  In addition, look for names of financial advisors, employers, clients, attorneys, and accountants who may be doing the same.
Where to Get Help
If you are considering legal separation or divorce, it is in your best interest to get qualified legal assistance from a licensed divorce attorney.  Your attorney will guide you through the process; answer your questions; and advocate for your legal rights, financial, and emotional well-being and that of your children.
Contact Dorsey Law to Hear More About Divorce and Assets.
Need an Attorney? Start Here.