The Dorsey Law Firm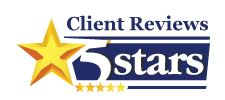 April 13, 2020
Getting a divorce is a hard decision. Once you and your spouse have agreed upon a divorce, you need to look for a divorce lawyer and make an appointment to meet with him or her. Now, what? 
Meeting with a divorce lawyer for the first time can fill a person with many emotions like fear, anxiety, stress, and sadness. This meeting is a big step. If this is your first time going through a divorce, you may not know what to expect or what you should do ahead of time. 
At Dorsey Law Firm, we wanted to share some tips, advice, and thoughts on things you should keep in mind before and during your first meeting with a divorce attorney. The better you are prepared with information, the better your attorney can serve you. 
Try not to focus on the negatives of your current marriage ending, but focus on the positive things that you want in your post-divorce life. 

Write down a list of questions you want to ask the attorney. 

Be prepared to be asked questions about your spouse, children (if you have any), finances, assets, and goals.  

This first meeting is a time for the attorney to get to know you.  

The attorney will describe the different divorce processes to you (mediation, collaborative law, litigation). 

The attorney may refer you to a psychotherapist, divorce coach, estate attorney or financial planner depending on your situation.  Remember, a divorce attorney is just an attorney and cannot give you expertise in other fields. 

This first meeting/consultation with the attorney will determine if he/she will be a good fit for you. 

Even though this is the initial meeting, do not lie about your situation – this will only complicate matters for you and the attorney. 

Do not feel pressured to make any decisions during this first meeting.  
Don't feel pressured to work with the first divorce attorney you meet. It's perfectly normal to have consulted with a few different divorce attorneys to find the one you feel will best help you during this process. 
When you meet with an attorney, look for a divorce attorney who makes you feel comfortable, is sensitive to your needs and emotional state, and can explain things clear terms for you. You will be spending a lot of time with this attorney, so it is a good idea to find someone you work well with.  
Before the initial meeting, do some research on the attorney.  Look for:
Reviews 

Years of experience in family law/divorce law

Case of professional misconduct against them 
We pride ourselves on the hundreds of positive reviews we have received.
Divorce isn't a simple process; it's life-changing. You want an attorney who will help you every step of the way, explain your rights, options, and responsibilities in a clear way. 
Need a Divorce Lawyer in Jacksonville, FL?
This may be your first divorce, but it's not ours.  By keeping the above tips in mind, you will feel more comfortable and prepared to meet and choose an attorney. 
William J. Dorsey is a divorce attorney and understands each divorce case is unique. Getting through the divorce process isn't easy, but it is can be made a lot easier by working with a skilled attorney. 
As a Jacksonville divorce attorney,  with more than 35 years of experience in the state of Florida, Dorsey knows Florida divorce law and how to apply it to get his clients the best possible outcome. He guides his clients through the entire divorce process. 
If you are considering divorce, our team would be happy to help you learn more about the divorce process in Florida.  By hiring a divorce attorney, you're laying the groundwork for a better result, especially if your divorce is complicated. 
William J. Dorsey founded the Dorsey Law Firm in 1975 and has practiced family law and tried numerous trials throughout Florida in state and federal courts. 
 To request your in-person consultation at The Dorsey Law Firm's Jacksonville Law Office or if you have any questions,  call 904-346-3883 or click our Jacksonville Divorce Attorney page for more information. 
Need an Attorney? Start Here.