The Dorsey Law Firm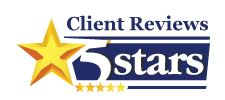 May 18, 2020
Although the "stay at home" orders and social distancing are flattening the curve when it comes to the spread of COVID-19 (coronavirus) and keeping us healthy, it's not a safe situation for everyone. Many domestic violence victims are trapped at home with their abuser, which means they are in a more unsafe situation than ever before.
The National Domestic Violence Hotline received 951 calls in a two-week period from domestic violence victims who say their abusers are using COVID-19 against them to harm them or to further control and abuse them. People are losing their jobs due to COVID-19 and historically, as unemployment rises so do the levels of domestic violence.
In Florida, some Florida police agencies and shelters for abused are getting less calls as domestic violence victims have less privacy to make a phone call if their children are home all day and their abuser. With social distancing orders in place, it's harder for victims to find a safe place to go in fear or spreading or contracting the coronavirus. It's also harder or currently not possible for friends/family/coworkers/school faculty to post when someone is exhibiting signs of abuse due to social distancing and quarantine.
Family lawyers are receiving fewer calls, as well, but believe there will be an influx of calls once the stay at home orders are lifted.
With fewer calls to domestic violence help services and lawyers, it seems that domestic violence victims may not be aware that help is still available.
During these uncertain times, domestic violence victims may be feeling more trapped and helpless than ever as it appears far more difficult to leave their situations.
However, some relief organizations for the battered have seen an increase in calls during this time. In fact, they've received double the calls a day from victims than before quarantine. Also, relief centers and shelters have had to decrease the numbers of emergency beds available to abide by social distancing guidelines.
Many people are still confused as to if the courts are still open. In Duval County and many other counties in Florida, they are open and taking domestic violence cases and emergency situations are still getting the court's attention. It is believed there will be a huge surge in petitions to be filed at the courthouses as victims feel safer to leave their homes and make phone calls.
If you are a domestic violence victim or know someone who is, you can still get help during COVID-19. Shelters are open and screening for COVID-19 symptoms. Advocates at the National Domestic Violence Hotline are available 24/7 at 1-800-799-SAFE (7233). Survivors can also chat with advocates here.
Other assistance available includes:
Report domestic violence by calling 911.
Visit the Shelters in Duval County page.
Read information about domestic violence in Duvel County Clerk of Courts page.
Looking for a Family Lawyer in Jacksonville, FL?
At Dorsey Law Firm, we wanted to let you know, you are not alone during these hard times. If you are able, please seek out help to get protection from your abuser. We will be here for you for any family law matter or emergency, whether it's a divorce matter or domestic violence injunction.
William J. Dorsey is a family law attorney and understands the seriousness and timeliness of domestic violence cases.
As a Jacksonville family law attorney, with more than 35 years of experience in the state of Florida, Dorsey knows Florida divorce law and family law and how to apply it to get his clients the best possible outcome. He guides his clients through any family law process they are going through.
If you are considering divorce or a domestic violence injunction during COVID-19 or any time, our team would be happy to help you learn more about these processes in Florida. By hiring a family law attorney, you're laying the groundwork for a better result, especially if your divorce is complicated.
William J. Dorsey founded the Dorsey Law Firm in 1975 and has practiced family law and tried numerous trials throughout Florida in state and federal courts.
To request your consultation at The Dorsey Law Firm's Jacksonville Law Office or if you have any questions, call 904-346-3883 or click our Jacksonville Family Law Attorney page for more information.
Need an Attorney? Start Here.