The Dorsey Law Firm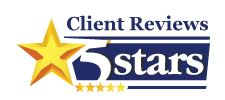 July 15, 2020
We often hear the question, "Can the Divorce Process Be Streamlined?" To answer this question, yes — you can have a more streamlined, simplified divorce. In fact, a streamlined divorce can bring a couple less stress. 
For a divorce to run more quickly and smoothly, both parties need to devote time and energy to the process. Many important things can be decided/settled before a case is even filed. However, simplified divorces are not for everyone. A streamlined divorce is great when both parties are amicable with one another and are able to work together to make the best decisions for themselves, family, finances, assets, etc. In a streamlined divorce process, the divorce will be done legally, fairly, quickly, and with little to no complications. 
One great way to streamline the divorce process is to avoid courts altogether and opt for mediation. In divorce mediation, each side can control the timetable, work with their own schedules, and not have to deal with crowded courts. For the most part, during mediation, people can make their own decisions about property, children, assets and more. Overall, mediation is less expensive, more flexible, less time consuming, and often achieves a better result for both parties. 
However, mediation isn't always best for a streamlined divorce. Mediation is best for couples who are not in full agreement with each other and need the help of a neutral, third party to reach an agreement. With a truly streamlined divorce, the two parties usually agree but want the necessary legal assistance. 
Need a Divorce Lawyer in Jacksonville, FL?
If you think a streamlined divorce or mediation may be right for you, your best bet is to meet with a divorce attorney to share your specific situation and set of circumstances. 
The decision of whether you need a mediator or divorce attorney is dependent on your financial situation, relationship with your partner, and whether or not you have children. There are many processes and out-of-court options that will work for people who want a cheaper, quicker divorce process. Our attorneys at Dorsey Law Firm can help you decide what will work best for you. 
William J. Dorsey is a divorce attorney and understands each divorce case is unique. Give us a call and we can help you determine if you need mediation or if your case needs to go to trial. 
As a Jacksonville divorce attorney with more than 35 years of experience in the state of Florida, Mr. Dorsey knows Florida divorce law and how to apply it to get his clients for the best possible outcome. He guides his clients through the entire process. 
If you are considering divorce, our team would be happy to help you learn more about the divorce process in Florida. By hiring a divorce attorney, you're laying the groundwork for a better result, especially if your divorce is complicated. 
William J. Dorsey founded the Dorsey Law Firm in 1975 and has practiced family law and tried numerous trials throughout Florida in state and federal courts. 
To request your in-person consultation at The Dorsey Law Firm's Jacksonville law office or if you have any questions, call 904-346-3883 or click our Jacksonville Divorce Attorney page for more information.
Need an Attorney? Start Here.