The Dorsey Law Firm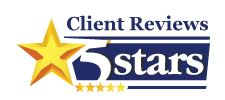 July 9, 2020
Divorce is a stressful, life-alternating event, but it can be even more so once finances are involved. When money and assets are involved in a divorce, a divorce becomes more complicated. Each party will hire a divorce attorney to help with the legal system. However, it is also important to work with and hire a financial expert like an advisor or analyst to guide you through the divorce process, as well.  
Most divorce attorneys do not have financial or tax expertise. If you have a lot of assets, bank accounts, stocks, and other finances at play in your marriage, you want some more expert help on your team.  
A divorce lawyer can create plans to figure out finances and assets, but they cannot always protect a person's finances or know what's best for you financially, as much as a financial advisor does.  
A divorce lawyer is well versed in family law in your city and state, but their education did not include financial planning. The average divorce lawyer does not have the background or training to give financial advice to their clients. They cannot help you calculate and plan your long-term financial needs when it comes to college funds, trusts, retirement money, etc.  
It is in each party's best interest to get his or her own certified divorce financial analyst (CDFA) to work with them to create the best financial plan based on the divorce process and situation, so there will be no major upsets or surprises. Don't wait until after the divorce process to figure out your finances. If you come up with a financial plan at the start, your lawyer will be able to fight for a better deal for you.  
A CDFA can make sense of splitting the assets and finances in a way a divorce lawyer cannot. Some situations that may seem like a "fair" split to the attorneys and clients, might not be. Many financial situations (assets, insurance payments, tax debt, etc.) can be complex, and a CDFA can account for all these complexities and possibilities.  
On your divorce team, the divorce lawyer represents you (the client), educates you on the legal process, and files documents with the court. The CDFA can create a budget and plan for you during and after the divorce process, and educate you on financial information, assets, and taxes.  They cannot give legal advice and do not replace your lawyer. The CDFA can help you make informed decisions. Based on your financial decisions, your divorce lawyer can help you negotiate better during divorce settlement.  
For the best financial outcome, it is best to work with both a divorce attorney and a CDFA during and after the divorce. You want to have a full picture of your financial situation for the present and future. Not all couples need a CDFA, but if your finances are complicated, it's in your best interest to make sure you pay or receive what you deserve.  
Need a Divorce Attorney in Jacksonville, FL? 
At the Dorsey Law Firm, we will work with you and a CDFA to help you get the best possible outcome in your divorce. 
William J. Dorsey is a divorce attorney and understands each divorce case is unique. Give us a call and we can help you. We believe it is absolutely necessary to be aggressive in representing our clients.
As a Jacksonville divorce attorney,  with more than 35 years of experience in the state of Florida, Dorsey knows Florida divorce law and how to apply it to get his clients the best possible outcome. He guides his clients through the entire process. 
If you are considering divorce, our team would be happy to help you learn more about the divorce process in Florida.  By hiring a divorce attorney, you're laying the groundwork for a better result, especially if your divorce is complicated. 
William J. Dorsey founded the Dorsey Law Firm in 1975 and has practiced family law and tried numerous trials throughout Florida in state and federal courts. 
 To request your in-person consultation at The Dorsey Law Firm's Jacksonville Law Office or if you have any questions,  call 904-346-3883 or click our Jacksonville Divorce Attorney page.
Need an Attorney? Start Here.