The Dorsey Law Firm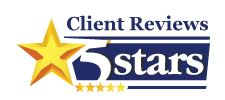 July 9, 2020
Divorce can be an emotional, stressful time in a couple's life. During a divorce, there's a lot to handle, consider, and settle including finances, assets, child support and custody, etc. Each person involved wants the best possible outcome for themselves. With that said, you want to work with a lawyer who is experienced in family law and who has your best interests in mind.  
Every divorce is unique and you should choose a divorce attorney that best suits your personal needs and situation. It may take you some time to find the right family law lawyer because you want to find a person who has a strong knowledge of the law, cares about your case, and is within your budget.  
To start the divorce lawyer search, research. Start a list of the best family lawyers in your price range. Ask friends and family for referrals based on their own personal experiences.  In your research, pay attention to lawyers' ratings, fees, years of practice, what they practice, and if there is any misconduct.  
As a family law firm in Jacksonville with over 35 years of experience, we wanted to share with you some other ways to help you choose the right divorce attorney.  You will be investing a lot of money in this lawyer who will help define your future, so you want to make sure you're hiring the right person for the job.  
Temperament

– Look for a divorce lawyer who doesn't mock or mimic your emotions.

Likeability

– Look for a divorce lawyer who is easy to talk to, who listens to you, understands you, and who makes everything easy to understand.  

Honesty

– You want a lawyer who tells you the truth about the situation and potential outcomes. You don't want a person who makes false promises that will not benefit or help you.  

Respect

– If an attorney isn't respectful to his or her team, other divorce attorneys, or even you, this is a red flag they are not the right person to rely on. You want an attorney who makes time for you, who is concerned about you, who doesn't ignore or bully you.  

Approachability

– Meet with the attorneys you've researched to ask any questions. You want to be educated on the divorce process, as well as the attorney's background and expertise. There are no dumb questions.  If this attorney isn't answering your questions or answering them to your liking, you probably shouldn't move forward with them.

Reviews

– See what others have to say about the attorney. Look for others who had similar cases and learn about the results they received.
It's important you find a divorce lawyer you are comfortable with and confident in. Aim to hire the lawyer who has a solid background, years of experience, who practices the divorce process you're interested in, fits your budget, and works with you respectfully and amicably.  
Choosing a divorce attorney is an important decision and step in the divorce process, and if you follow the above steps, you will have an easier time finding the right person who has your best interests at heart. 
Need a Divorce Lawyer in Jacksonville, FL?
If you're looking for a divorce attorney, Dorsey Law Firm provides legal advice and representation to clients through practices of divorce, short term and emergency situations, such as injunctions against domestic violence to process a final divorce and post judgment modifications of support and custody. We attempt to negotiate settlements, but are not afraid to take a case to trial or to appeal if necessary. 
William J. Dorsey is a divorce attorney and understands each divorce case is unique. Give us a call and we can help you determine if you need mediation or if your case needs to go to trial.  
As a Jacksonville divorce attorney, with more than 35 years of experience in the state of Florida, Dorsey knows Florida divorce law and how to apply it to get his clients the best possible outcome. He guides his clients through the entire process.  
If you are considering divorce, our team would be happy to help you learn more about the divorce process in Florida.  By hiring a divorce attorney, you're laying the groundwork for a better result, especially if your divorce is complicated.  
William J. Dorsey founded the Dorsey Law Firm in 1975 and has practiced family law and tried numerous trials throughout Florida in state and federal courts. 
 To request your consultation with The Dorsey Law Firm's Jacksonville Law Office or if you have any questions,  call 904-346-3883 or click our Jacksonville Divorce Attorney page. 
Need an Attorney? Start Here.